Cats World
A downloadable game for Windows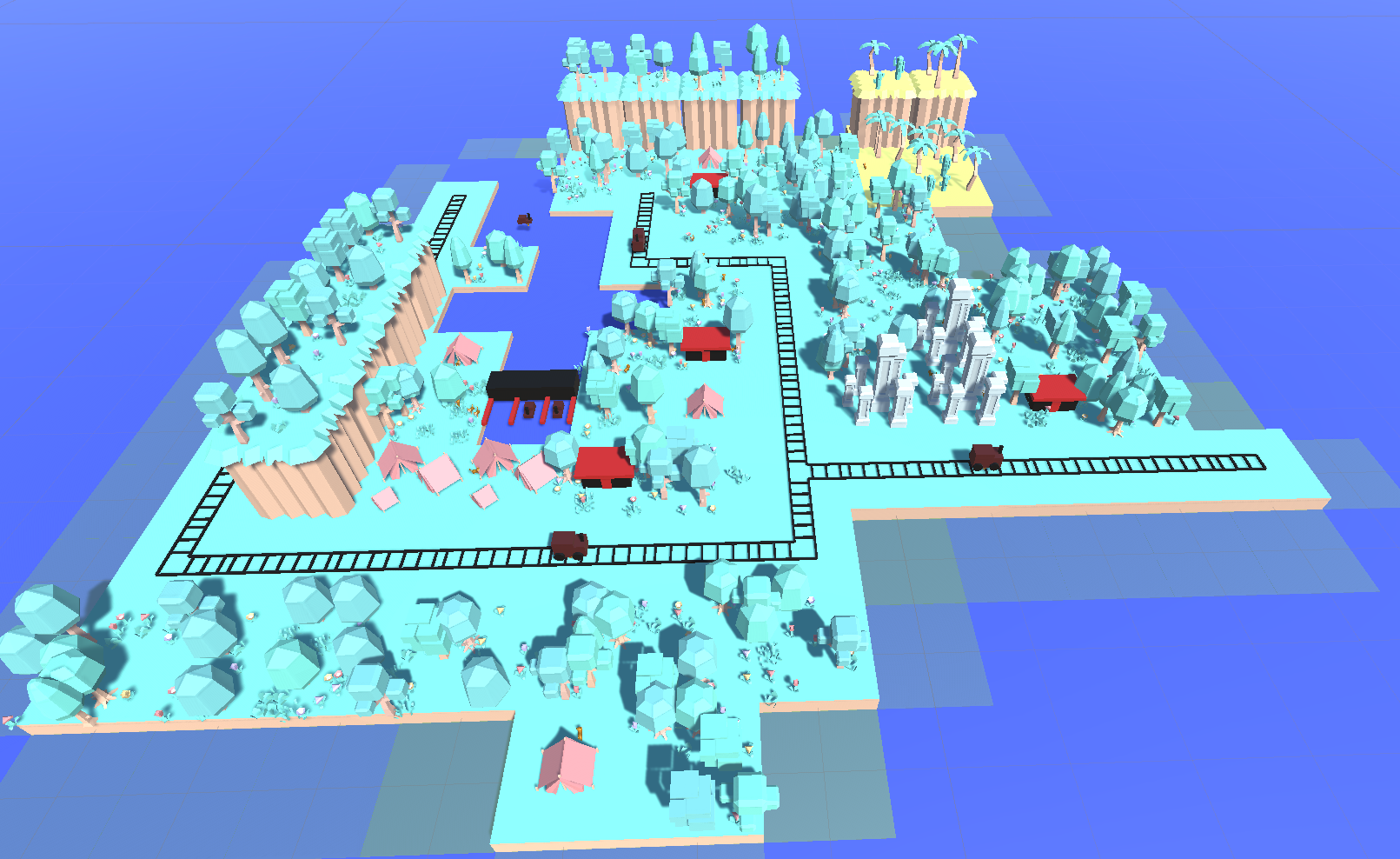 In this prototype, you build a world for cats. Place different types of terrain, add buildings to give life to your world. Explore the different biomes and chill.
There is no objectives in the game, just relax and play.
This game can be played with only the mouse.

Controls :
- Move around by putting the mouse on the border of the screen
- Left click to place Terrain/Building
- Right click to turn Terrain/Building
----------------Road map----------------
V0.0.1 :
Place terrain such as land, water, cities and train rails.
Place buildings on land (Shop and Train Station), on water (Port)
Watch cats using train to move around
Earn new buildings buy placing terrains
Update 1 - Building update :
More buildings
Train rails update automatically to fit the surrounding one
Bug fixes
Added mountains to place
Cats can now use port to move around
Cats can now walk in lands surrounding cities
Recolor terrains
Added relics (no behaviour for now)
Cats can now buy customizations in shops
Reworked decorations for terrain (plants, trees, etc.)
Added city levels
Update 2 - Road Update :

Roads can be linked to cities and building
Cats will take the road to go to a building
Added Bakery in the possible buildings
Added Mountains in the possible terrains
Bug fix
Update 3 - Graphical Update V1 :
Update 4 - UI & Save/Load Update :
More Updates Soon...